It's the first day of the second Marvel Readathon and I am heeeeeeere for it!
This readathon, ICYMI, is celebrating Ant-Man and the Wasp which is in cinemas in the UK now, and came out in most countries…. like… a month ago. *cries* (Although, I saw it on opening night, so I can't complain too much!)
And day one is, of course, celebrating the man himself:
Ant-Man!
As per last time, I'm going to be doing some mini challenges each day, so today's is pretty simple – answer the (simple?) question: are you Team Cap or Team Iron Man?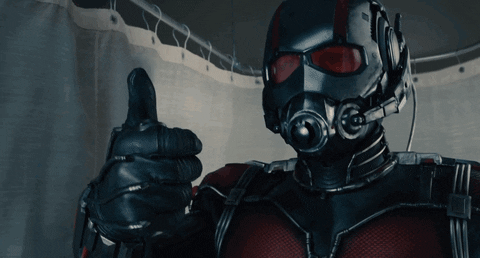 And that's day 1 off to a flying (heh) start! Happy reading!
(Psst – make sure to stay up to date on Twitter for reading sprints & general chat!)