We're half way through the readathon now, so how is it all going for you?
Today's challenge features one of the most badass characters on the block. It is, of course
Black Widow!
Natasha is an active character but seems to take everything with such a chill atmosphere, so it what would be a book you would read to chill out after a mission at Avengers HQ?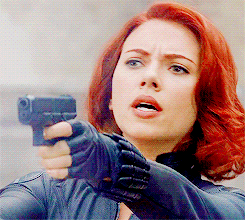 So now we're half way through, don't give up momentum! Make sure to check us out on Twitter for more encouragement.
Happy reading!