Hello all and welcome to day 1 of the first ever Marvel Readathon! I am so excited to be hosting and I hope you're reading along with us!
I thought that I would share a little challenge for every day of the readathon that you can take part in or not, and share it below or on Twitter.
I'm going to be going through the characters as challenge inspiration for each day, so of course today's is…
Captain America!
For today's challenge I would love it if you could say hello to all of us in a Marvel gif! Here's mine…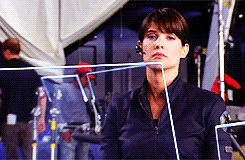 Happy reading, and I'll see you again tomorrow!