*drumroll please* INTRODUCING: the first Marvel Readathon!
The readathon will take place in TEN DAYS – from the 19th – 25th May 2018. I am really excited for the first readathon! It's my first one that I'm hosting, so I really hope it goes off without a hitch.
This readathon, for the FIRST readathon, I thought that I would go right back to the beginning: the title this round is…
The OGs
6 challenges following the first six Avengers! I'm excited; are you?
Captain America: read the first book in a series
Iron Man: read a sci-fi book
The Incredible Hulk: read a book over 400 pages
Black Widow: read a book with a strong female character
Thor: read a book based around mythology
Hawkeye: read a book featuring archery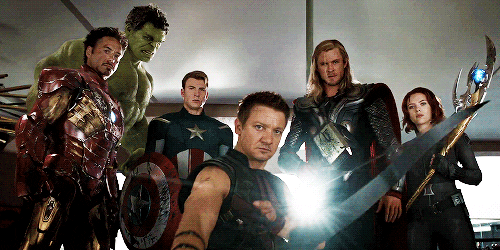 I would love to see your TBR, so feel free to link it up or tag the account on Twitter! Our hashtag is simply #MarvelReadathon.
I personally will be posting on my blog, so if you'd like to stay up to date with me and my progress, follow me on my blog or my Twitter!
Are you going to be participating? What's your favourite challenge? I'd love to know in the comments below!